Grand Rapids Catholic Charismatic Renewal
First Friday Healing Mass and Service at St. Mary's in Marne

Fr. Ayub welcomes all at 7:00 p.m. on the first Friday of every month to celebrate daily Mass and to adore the Lord! Prayer teams are available for healing prayer after Mass.
Grand Rapids Representative to the AMCCC Michigan Service Committee
Representative: Mary Jo Kolenda
Associate Liaison: Stephanie Sines
Liaison: Fr. Aaron Ferris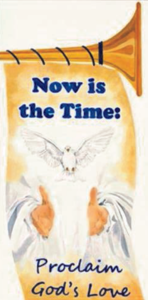 Prayer Groups/Bible Studies
Sundays
Prayer, Praise, and Worship at St. Isidore's
St. Isidore Parish Life Center (the old school)
625 Spring Ave NE, Grand Rapids, MI 49503
2nd and last Sunday's of each month, from 2:30 – 4 pm
Contact: Mike Bertram
(616) 655-9604
The Shepherd's Group Bible Study
St. Michael's church in Coopersville, MI
Sunday evenings at 6:30
Contact: Mary Jo Kolenda
(989) 289-7484
Mondays
Women's Bible Study and Prayer Group
Portland, MI
Monday Evenings at 6:30 p.m.
Contact: Stephanie Sines
(517) 526-0453
Tuesdays
Spirit's Reservoir
Walker, Michigan
2nd Tuesday Evenings of the month at 7:30 p.m.
Contact: Mary Jo Kolenda
(989) 289-7484
If you know of any other Charismatic prayer groups or Bible studies that we can add, please contact Stephanie Sines at stephaniesines@yahoo.com.